LIFE IN A FAST-PACED WORLD
Faster. Faster. Everything needs to be faster in our fast-paced world. Have you ever thought you have enough time? Yap, me neither. Especially, when I think about my never ending to-do list. It just seems impossible to work it off. Because what happens is, that even in our fast-paced world, there is something called life! Crazy, right? Sometimes you need sleep. Sometimes you want to simply hang out with friends. And sometimes you get sick. Or you just want to do nothing at all. But the worst part: I almost feel bad about this. Because time is limited, time is rushing and time most certainly doesn't stop.
So, next Friday it is my birthday – again! And once again, I am amazed by how fast one year has passed. Have I accomplished enough in the past year or could I have done more? Those are some questions, I ask myself. Somehow ridiculous. But I guess, that is kind of a by-product of this society we are living in.
I recently read an amazing article about our perception of time (unfortunately it is in German only). The fact is that each and every day has 24 hours and every hour has 60 minutes. Period. So, why do we perceive time differently? Sometimes you think time doesn't pass at all, right? Like while waiting in line or sitting at the doctor's waiting room. But once you need to finish some tasks, the day could not be long enough. And, at the end of the day you ask yourself where the hours went? How you only were able to accomplish two instead of five tasks? We all know how rewarding the feeling of ticking tasks off the to-do list is.
One thing, I felt very proud of was the submission of our short movie for the 99fire films award last Monday. My team and I had 99 hours from the time the topic was release to write, plan, shoot and edit a short movie. So have a look at THE BIGGER PICTURE  … and welcome to the fast-paced world!
As of next week I will be on a little birthday getaway. Enjoying life. Celebrating life. And just trying to take things a little easier :)
Photography by Tonya Matyu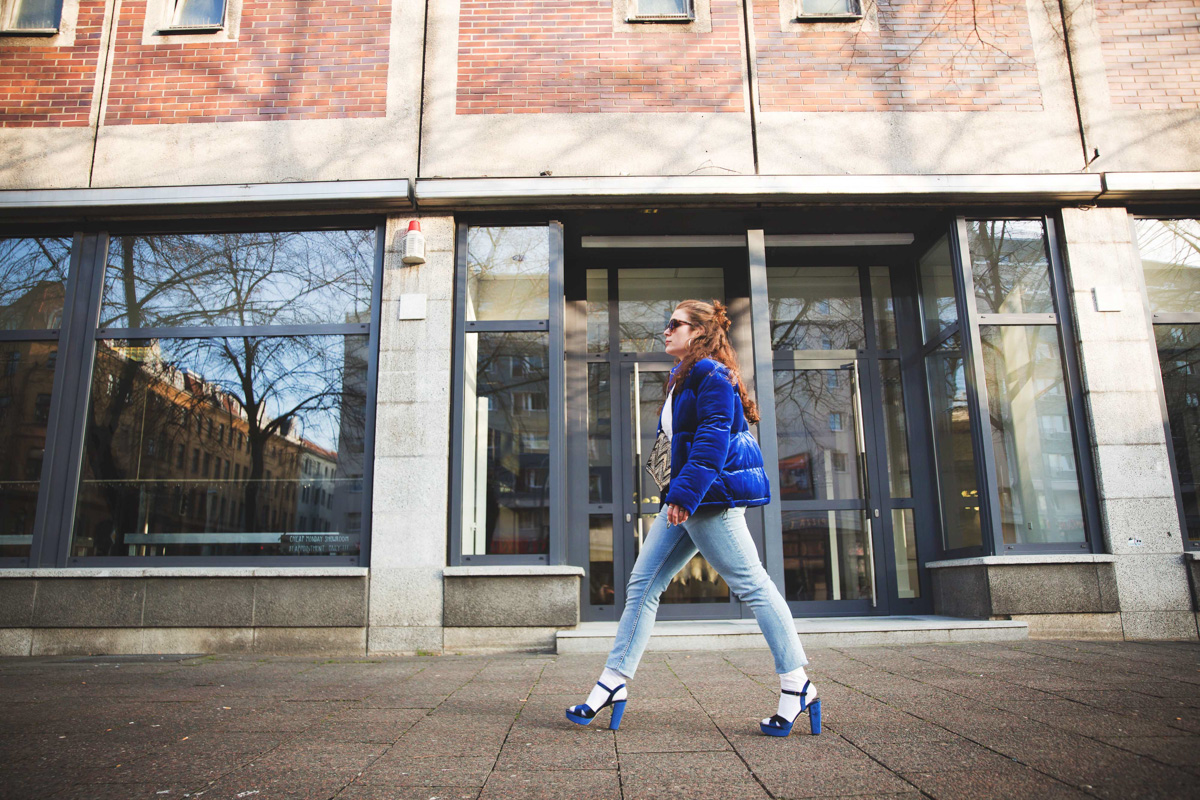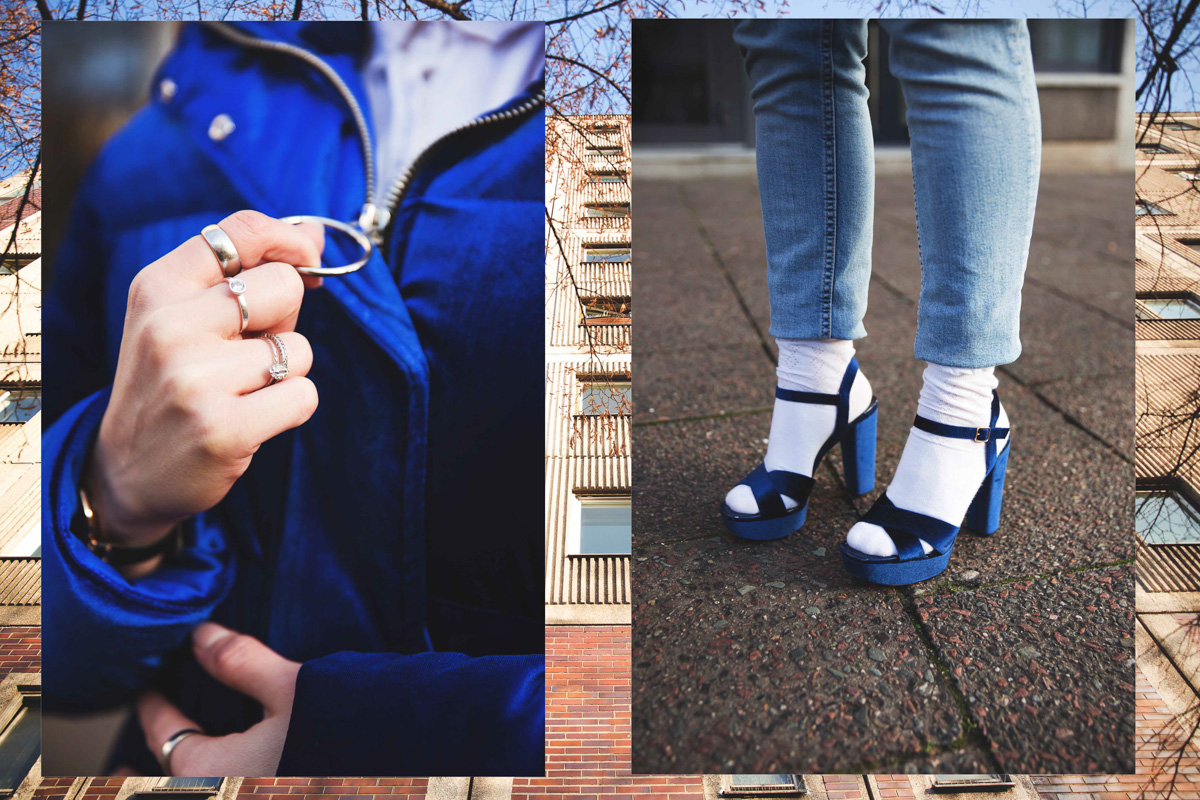 Mom Jeans – H&M
Velvet anorak  – Mango
Velvet Plateau Heels – Buffalo Shoes
Embroidered clutch – H&M
Sunglasses – Aldo