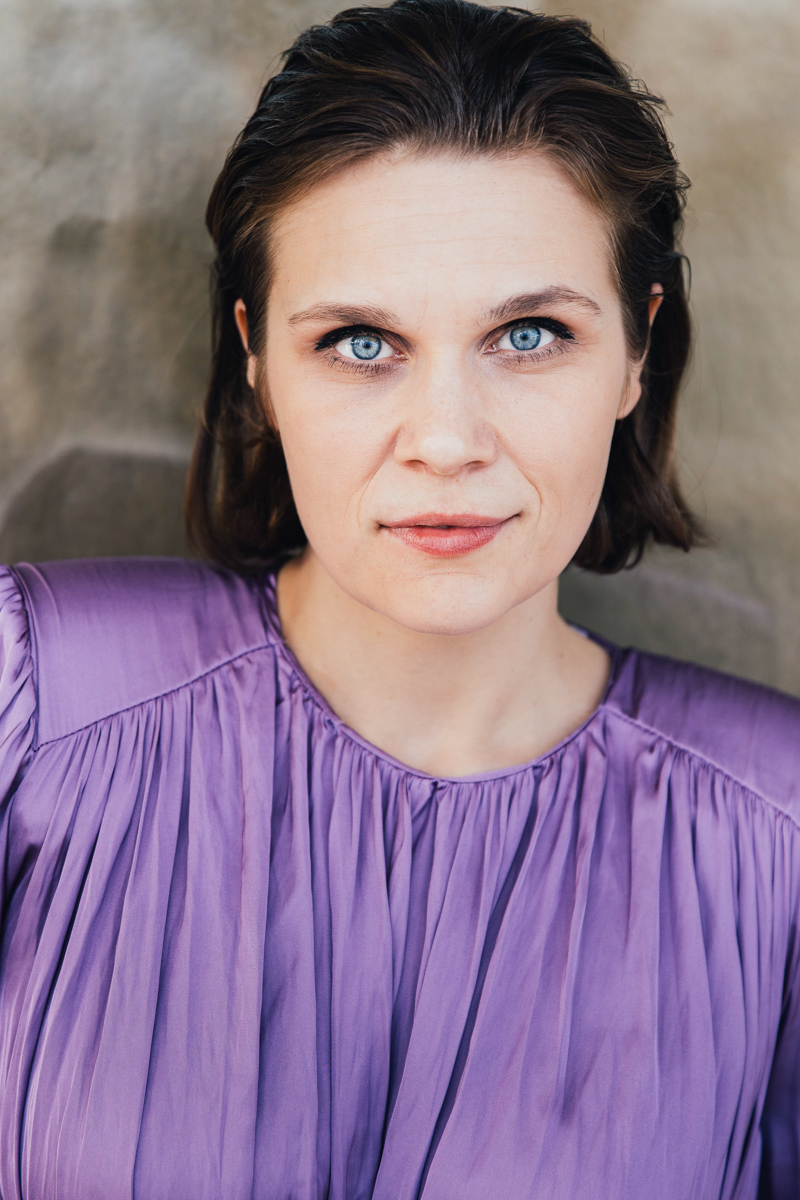 Gitta Witzel was born 1989 in the former German Democratic Republic. With her families innated will to "break free", they shortly left after the Wall came down and moved to a small city in southern Germany. Here, at the tender age of 6 years, she stood on a theatre stage for the first time, and the passion for acting ignited.  
To hone her artistic skills, she learned how to play the piano, took flute lessons, and danced her way through ballet and jazz dance groups. Besides acting, she has a strong love for horses, hence rode, trained, competed against other riders during her school years up until she left for Canada.
 After spending seven months in various Canadian cities, she started studying – nope not acting, but applied media economics in Cologne, and finished with a trimester of media and communication in Australia.
Curious what also happened along the way? Hit this button to read the full story.
STATS
HEIGHT            5'6" (1,68m)
EYE COLOR      blue
HAIR COLOR    brown
LANGUAGES    german (native), english (fluent), spanish + french (basics)
LICENCES         car (B), motorcycle (A1), gr. deutsches reitabzeichen
SKILLS               horse riding, snowboarding, surfing, roller skating, crossfit, pilates, boxing
DEGREE            bachelor of arts (BA)
FILM
2019
UM JEDEN PREIS I Dir: Gitta Witzel I Short Movie
TELEVISION
2021
DER ÜBERFALL I Dir. Stephan Lacant I ZDF I Ufa Fiction
LAUCHHAMMER I Dir. Till Franzen I ARD I Moovie GmbH
2020
MEIN FREUND, DAS EKEL I Dir. Wolfgang Groos I ZDF I Rat Pack Filmproduktion
SCHNELLER ALS DIE ANGST I Dir. Florian Baxmeyer I ARD I Rowboat Film
2019
DEUTSCHLAND 89 I Dir. Randa Chahoud I Amazon Prime I Big Window Productions
HAUSTYRANN I Dir. Philipp Metelmann I TLC I Johnny. Visual Content
2018
DOGS OF BERLIN I Dir. Christian Alvart I Netflix I Syrreal Entertainment
2017
GUTE ZEITEN, SCHLECHTE ZEITEN I Dir. René Wolter I RTL I Ufa Fiction
THEATRE
2019
A NIGHT TO DIE FOR I Dir. Ronny Dörfler I Expedition Metropolis